Avoiding costly Tech mistakes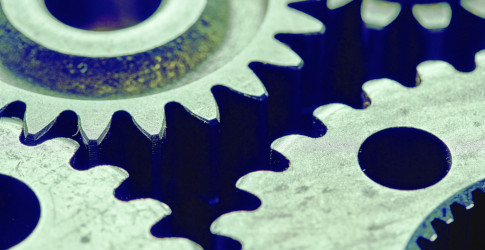 As a small business, controlling your costs are important. You want to make sure you get maximum benefit for minimal outlay. This could easily be a blog article about spending money and you get what you pay for, BUT paying the highest price will not guarantee the best match to your needs.
Getting the right technology for any purpose is not about how much money you spend. It's about understanding what options are available to you, how they fit with your current setup, and unfortunately it's about knowing what you don't know. If you aren't familiar with the options, you don't know to look for them. If you aren't familiar with the problems that may arise, you aren't going to ask the right questions to weed out those that are unsuitable. This is where experience and research can save you a lot of time and money.
Let's say you are running a small business and you need a new software solution. It could be a new website, online shop, customer relationship management software, or marketing automation. For this article let's consider the approach to finding a software solution (app) for your business.
When looking for a software solution, you need to include :
Requirements
What does it need to do (your requirements)
What are the nice-to-haves
Will it work with what you have or what you will have
How much does it cost to operate and maintain
Does it Integrate with other things you use?
Can it scale up or down
Hardware requirements, licensing, and support
Exit Cost
This is just scratching the surface. After years of reviewing business systems these are the key things I advise any business to consider before looking for a solution. You may not know what some of these are. Whether you learn now or learn down the track will make a big difference to the success of your investment.
1. Requirements
This can start out as high level but will need to get into details. List what you expect the product to do for you. If it is a task-based product, such as a point of sale, list things like:
Sales
Product Management / Stock Control
Online sales
Barcode scan
Loyalty / Gift cards
Customer Management
Print Reports / Invoices
Send emails to customers
Access control, user management
Auditing and Permissions
From this list you need to get down to more details for each item. So for example under product management:
Add New Product
Remove Product
Update Product
Store product image
Product Variations
Product Options
Related Products
eProducts
Subscriptions
Online-only product / In-store only product
Pricing
Discounting
GST
As you can see, it can quickly become quite detailed. Building these lists of requirements enables you to review solutions consistently and create a score card for each system. This will help you to identify which solution will best meet your requirements. Be sure to be honest about nice-to-haves. By separating them, you can focus on what the business must have and avoid a gold-plated solution with a gold-plated price.
2. Existing and Future
Do you have existing systems or hardware that you want the system to operate with? Things to consider here are:
Can you run it on your existing computers?
Does it need to run on your mobile or tablet?
Do you want to print to an existing printer?
Can your current network handle it?
Does it work with your finance application?
If you have existing marketing tools, will this work with them?
What other business software do you use and are there overlaps with this product?
3. Costs
Focussing on the initial cost is only a fraction of the real cost of software or services. You need to include the following items:
Ongoing support costs?
Upgrade fees (including labour costs)?
Are upgrades automatic/forced/regular/staged?
If you buy a low cost plan and need to upgrade, what are the price points?
What is the cost to exit the solution?
Can you setup, manage, and maintain the product or will you need help (labour costs?)
What other related parts will incur costs? could include:

Buying additional printers or computers
Requiring a digital certificate or payment gateway
Needing a new mobile to use the mobile app
4. Integration
Integration is the major item small businesses do not consider. How much easier is it if your point of sale system can push your sales data into your finance app (myob, xero, etc)
Imagine loading all your products from your point of sale system into your website, and doing it every time you update your pricing? Just find a solution that enables you to push product data from one system to the other. This is called integration and it will save your massive amounts of time and avoid human input errors.
Take the case of a cafe that takes food orders online as well as in-store. If your online sales are not connected to your in-store stock count, it could allow someone to purchase food you no longer have stock of.
Luckily, many of the cloud-based systems have a lot of key integrations out-of-the-box (meaning you get them as part of the base product). Consider this and the cost as part of your research.
The most basic integration might include export and import of data. For low frequency changes, this is a perfectly cost effective method.
5. Can it scale up/down
This is a simple point. If you business expands, can the product handle that expansion. This might mean an extra store, or more products, or affiliate products. Think about possible ways your business may change in the future and try to account for it here.
Don't just consider upscaling, consider downsizing. Can you reduce the number of users, or the sales volume, and get a saving. For example, if you have a finance system subscription you pay $120 a month for because you have 6 staff. If you reduce staff numbers for any reason, can you reduce the plan to get some savings. This is a good way to avoid being tied into costs, but the flip-side may be that you will pay more (like most things there is a trade-off)
6. Hardware, licensing, and support
For hardware you want to consider the initial costs and the ongoing costs. Does the software only work on Apple devices (for example)?. If it breaks, how do you get it fixed. Will it impact your business while you are waiting for repairs (do you need a spare). Sometimes a manual work-around is the most budget friendly solution - so have a procedure ready for staff. Another important factor here is whether the software will work on a range of hardware or whether you have to purchase the hardware from the software vendor (are they tieing you into their 'eco-system'). This is not necessarily a bad thing but something to consider. Compare prices for similar hardware and check you are getting value for money.
Licensing
Licensing is a big part of software (and even hardware in some cases), and a little understood thing amongst small businesses. Many large vendors target small businesses to assist them with their license compliance. Read your licenses and understand what it allows you to do. Some licenses are tied to hardware (OEM licenses) and so you cannot transfer the software to another machine. Some licenses enable you to use the product on multiple devices, but only by the same user. Subscription licensing is all the rage now, but it can quickly add up when you consider the annual cost.
Support
Last but definitely not least, consider the support for your new Tech.
Can you call for help with the product or is it only email?
What business hours do they operate support (eg. 8x5, 24x7)
Where is support run from? (australia or international)
What is the cost of the support?
Review others experience of their support via google searches or asking others (see if they have a support forum and check for frequency of issues and reply times).
How long has the company been in business?
What is the service levels (eg. Response time, Time to begin support) etc
Check documentation and see if it's reflects the current version of the product.
If you have purchased hardware, do they provide on-site support.
7. Exit cost
So you get to the point where you realise your shiny new widget is really a brown nugget that needs to go. How do you exit?
Can you transfer from this product to another solution?
How do you get your data from this system into a new one?
Is it possible to migrate or do you have to start from scratch?
What parts of the system can you export?
Will the exports be human-readable for auditing purposes?
Conclusion
These are just a few of the things I consider when looking for solutions to meet my customers needs. If you don't have the time or experience to understand this, give me a call. If it's your business, you know it better than anyone and you will bear the consequences of poor outcomes. So it's in your interests to get close and personal with this process or make sure you have someone in your business who understands it as well as you.